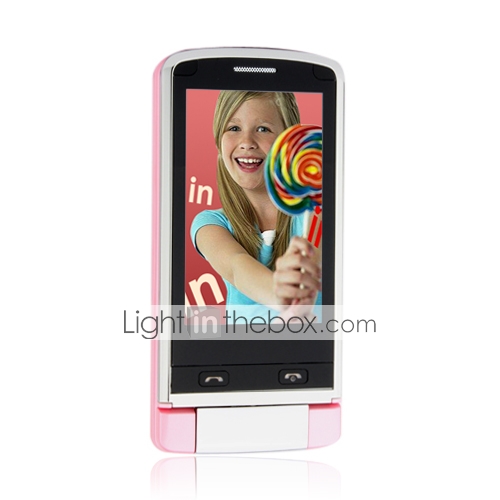 Highlights
* Dual SIM - Dual working(Dual standby).
* FM Radio - Pick up your favorite FM radio stations wherever you are.
* Bluetooth - High speed wireless technology.
* Touch Screen - Easy-to-use and responsive touch screen function for smooth navigating.
* Full Screen View - Crystal clear viewing with our cinematic full-screen mode.
* Fully Unlocked - Works on all four main GSM frequency bands for great reception world wide.
* Flip Function - More compact and more stylish.
* 180 degree* Screen - Sideways or longways, your screen follows you.
* Change the wallpaper and song by shaking the phone
Additional Feaures:
* Dual cards standby phone
* Bluetooth
* MP3 / MP4 player
* Calendar
* Memo
* Alarm clock
* World time
* Calculator
* Video recorder
* Support memory card
* Support GPRS
* Support full screen
* Currency converter
* Unit converter
* Sound recorder
* Touch Screen
* E-book reader
* TV function
* FM
* MMS
* WAP